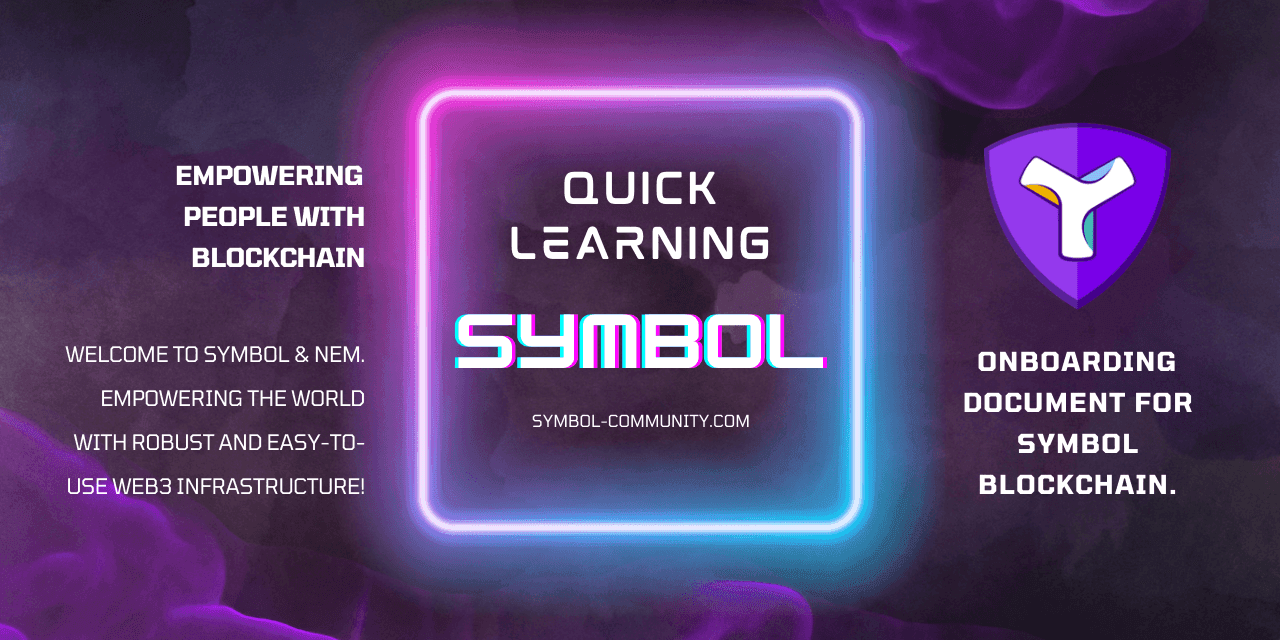 Quick Learning Symbol, an introduction to the Symbol blockchain, is a guide to learning how to use the Symbol blockchain to enable contracts, token issuance, multi-signature capabilities, encrypted messaging and multi-level multi-signature. The only environment required for development is a browser, allowing even novice programmers to try their hand at developing blockchain applications.
Background to multilingualization
  Originally, the Quick Learning Symbol was written by
XEMBook
in Japanese and used as learning content for study groups and to introduce blockchain to engineers.
  Then, following feedback from international members, English and Chinese (traditional) versions were created in collaboration with native speakers of each language in the Symbol community.
Future outlook
  The Symbol community aims to bring the benefits of blockchain to as many people as possible, as stated in 'Empowering People with Blockchain'. In the future, we will support translation into more languages by working with native speakers of the target language and responding in the language in which contributors are available.
The translation work will be done by community members. If you would like to contribute to the translation, please
contact
us.