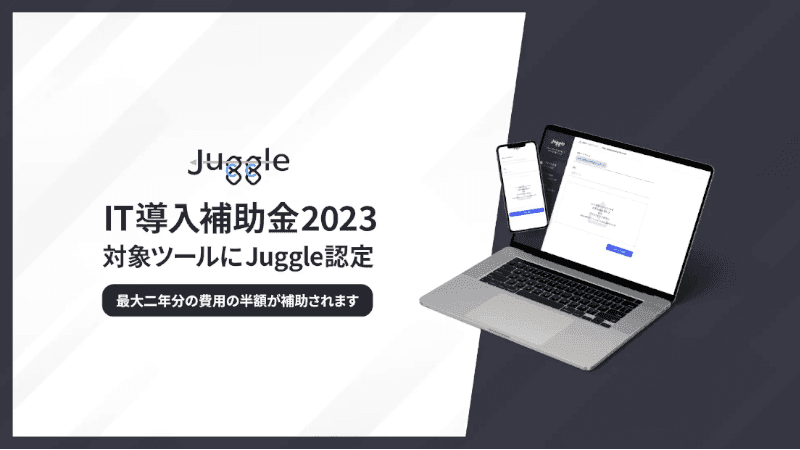 Opening Line, Inc has been adopted as a supporting business for the "IT Introduction Subsidy 2023" promoted by the Ministry of Economy, Trade and Industry. "JUGGLE" (patent pending: 2021-145814) Opening Line, Inc developed is a next-generation file security system and has been approved as a tool eligible for the Subsidy. "JUGGLE" utilizes blockchain technology and public key cryptography to provide secure and easy file sharing. It encourages coporate users to move away from traditional methods of sharing protectd zip files and passwords to more secure methods. It helps improve security and productivity of business operations. Small and medium-sized enterprises and small businesses applying for the Subsidy will receive half of the installation cost of "JUGGLE" for up to two years. (The Subsidy is subject to certain conditions.) In addition, online information sessions about "JUGGLE" and the "IT Introduction Subsidy 2023" will be held.
Online Information Session
Dates and Times
(all the contents will be the same.)
Thursday, July 06, 2023, 14:00-15:00 closed

Monday, July 10, 2023, 17:00-18:00 closed

Thursday, July 20, 2023, 18:00-19:00 closed

Monday, July 26, 2023, 14:00-15:00 closed
You will receive an Amazon gift certificate worth 500 yen when you participate in the online information session. If you sign up for the free trial, you will also receive an Amazon Gift certificate worth 1,000 yen.
About application
You can apply for the online information sessions (zoom) by filling out the application form below.
Application Form
closed
IT Introduction Subsidy 2023