Two Japanese have set up a cannabis factory in Thailand to produce medical grade cannabis under strict quality control.
In August 2021, they became the first Japanese company in Southeast Asia to be granted a cannabis cultivation licence, and by 2023, only a few companies in Thailand, including Siam Reiwa, had indoor cultivation licences.
In December 2021, in recognition of their quality control system, the FDA (Food and Drug Administration of Thailand) recognised them as 'a state of the art cannabis facility and a role model in Thailand'.
Amid the problems of a flood of low-quality products, products with concentrations above standards, excessive use of pesticides, and products laced with illegal drugs, Siam Reiwa (2020) Co, Ltd is working with DENSO and Gifu University to developing a system that manages and certifies high-quality products from production to distribution using a traceability system based on the Symbol blockchain.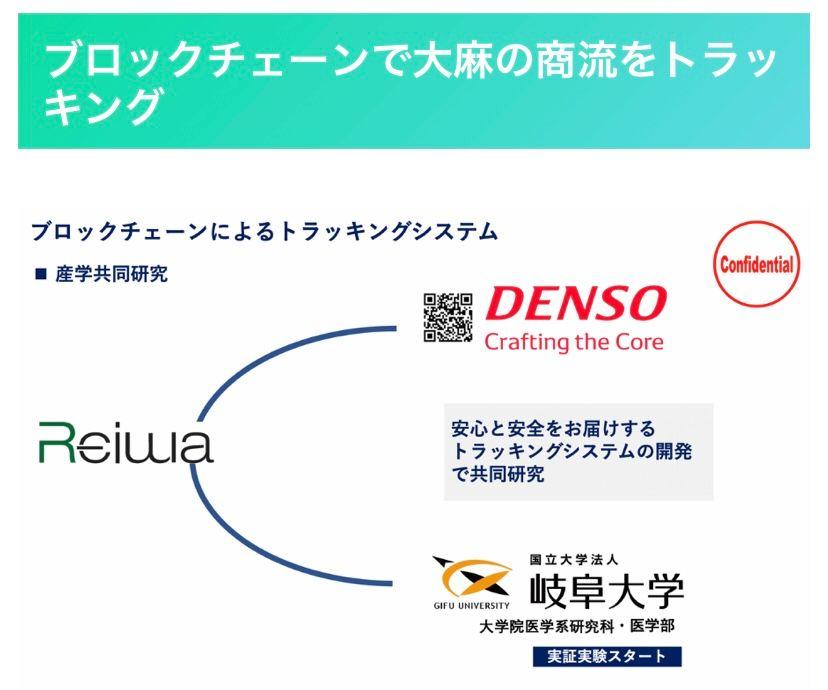 Who grows it and how is it sold? Demonstrations are currently being carried out with the help of Japanese farmers, and practical applications in the commercial flow of cannabis in Thailand are expected in the near future.