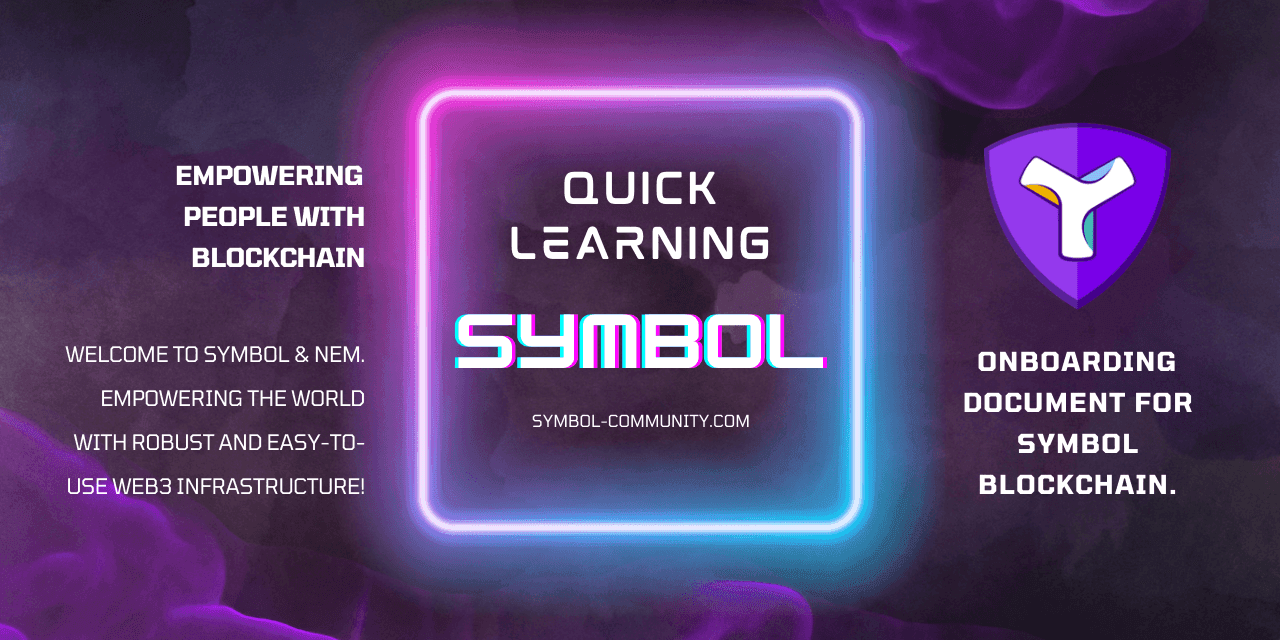 The English version of Quick Learning Symbol, an introductory book that allows you to learn how to implement contracts, token issuance, multi-sig functions, encrypted messaging, multi-level multi-sig, etc. using blockchain has been released. The environment required for development is only a browser, and even programming beginners can challenge blockchain application development.
Background of Englishization
  Quick Learning Symbol was originally created by his Twitter account [xembook] (
https://twitter.com/xembook
). The first edition was created in Japanese and has been used as content in study sessions and as an introduction to blockchain for engineers.
This time, we have begun to create an English version in response to requests from overseas to use it. The creation of the English version was promoted and completed by Mr.
Radio
.
Future outlook
  Symbol wants to bring the benefits of blockchain to as many people as possible, as stated in "Empowering People with Blockchain". In the future, in addition to the English version, we will also support conversion to other languages. Since the cooperation of native speakers of the target language is required, we will respond from the language in which the collaborators are available.
As of February 19, 2023, translation work is being done on his Discord. If you would like to contribute to the translation, please access the corresponding Discord from the community page of this site.