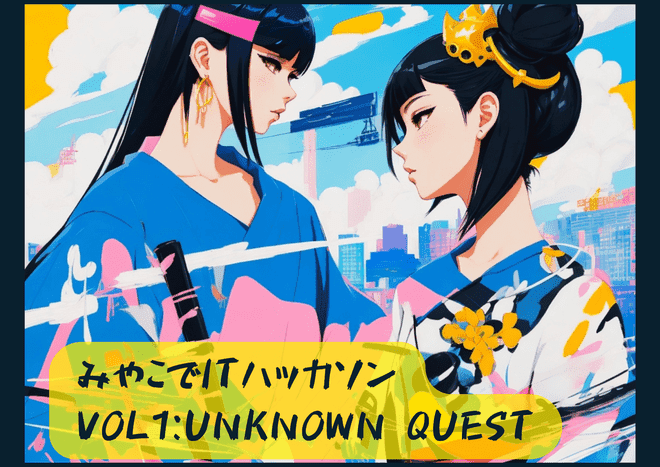 "Miyako de IT" by the Kyoto-based technical community "Miyako de IT" won the first prize at the [NEMTUS Hackathon HACK+ 2023] (
https://hackathon-2023.nemtus.com/
) held by the NPO "NEMTUS IT Hackathon.Vol1:UNKNOWN QUEST". The theme of the hackathon is: "Applications that benefit society using blockchain". Participants can submit any type of work other than NEM/Symbol/mijin, as long as it uses blockchain technology, and can develop not only their own ideas, but also by selecting from the idea list. There are two ways to participate, offline and online, and in principle the participation fee is free.
Organizer's comment
"Miyako de IT" is a Kyoto-based community connecting people interested in web applications, AI, blockchain, etc. We deeply understand the possibilities of IT and seek to have a positive impact on society with its transformative power. The application developed at the "NEMTUS Hackathon HACK+ 2023", which visualises the contribution value of blood donations, is the result of our efforts so far. I feel that I was able to show a part of how blockchain can be used to address social issues, in this case the lack of blood donations. (We are currently working towards the same goal, but fine-tuning our approach).
The theme of this year's Miyako de IT Hackathon Vol1: UNKNOWN QUEST is the development of blockchain applications that are also useful to society. Our aim is to use innovative technology to address community, local and global challenges.
Organising a hackathon is about taking concrete action to make society a better place. "Miyako de IT" finds the significance of its existence as a community in contributing to society. This is the source of our passion and the vision of this hackathon.
Winner
On July 30, 2023, presentations from the 6 participating teams, as well as the judging and results were announced. The presentation of each team and the result announcement are published on
KRYPTO RADIO
.
[First prize]
Two teams were awarded the top prize, and XYM with a prize of 100,000 yen, BAR KRYPTO 1-day entrance right / 1-day manager right, and 1 free awabar okinawa bottle were presented.
"DOGS Matsuoka-san and his friends" team

Theme: Visualizing trust in pet shops

Concept: You can quickly check the accurate dog information

"Engineer Monk" Ryo/arumon team

Theme: Easy, Fun, Safe. Connected payment system

Concept: easy, fun and safe. "Privilege payment" aiming to increase customer satisfaction with various benefits, consideration for allergies
[tsunagi-functions award]
10,000 XYM was presented for the tsunagi-functions prize.
"DOGS Matsuoka-san and his friends" team
[awabar okinawa special award]
A free bottle was given to the awabar okinawa special prize.
"Time Capsule" team

Theme: Voice message gift service that connects thoughts with "listening letters"

Solution: Send or leave your voice message with memorable images and music to your loved ones (including yourself) in the future, or give casual gifts.
Hackathon Overview
*All rights to the deliverables submitted in this hackathon belong to the applicant.